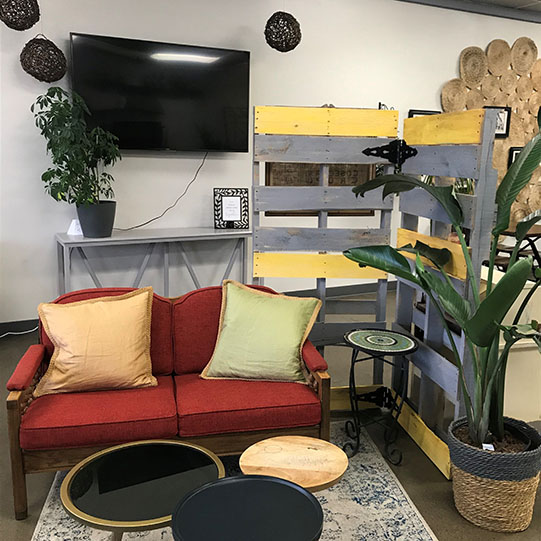 Event Space Rental
Host your special event
at Brew!
Hosting your event at Brew Haha Coffeehouse provides a warm, charming area that your guests will love to relax and visit. Looking to have a business meeting? We can accommodate those as well. With a 65" HDMI compatible television and free broadband Wi-Fi, we can meet most accommodations that your attendees would require.
Event rentals are available after regular business hours starting at 7 PM Monday – Thursday and 5 PM Friday – Sunday. The cost is $125 for the first hour and $75 for each additional hour. A deposit of $125 is required to confirm and hold a date. This fee is applied to the first hour of rental. The fee is refundable if cancelation of the event occurs at least 48 hours in advance. We do allow setup to begin 30 minutes before the start of the event free of charge. The event rental also includes unlimited house and decaf coffee for your guests for the duration of the event. Outside food and drink are permitted. Decorations are also allowed however we ask that you don't bring anything containing glitter or confetti (including inside of balloons).
Event Space Rental
Contact us with questions or to inquire about
event rental availability.